1980 ROLLS ROYCE SILVER SHADOW II (COACH BUILT!)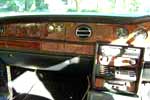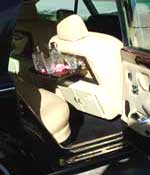 Coach Built
New Black Paint Job
Automatic 6.75 litter, 411 CID, V-8
Air Conditioning
Power Steering
Disk Brakes - Power Brakes
Independent Coil Spring with Double Acting Hydraulic Dampers & Anti Roll Stabilizer Bar
Automatic Height Control System
Power Door Locks
Power Windows
Power Front Seat – 9 Positions
Cruise Control
Leather Upholstery
Classic AM FM Stereo Alpine Radio with Pioneer QP 444 Tape player
Outside Temperature Gauge
Map light
Fuel Door Release Switch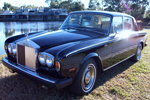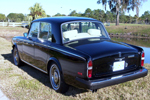 One of a Kind, Exceptional Collector's Rolls Royce

GRAND PRIZE:
1980 ROLLS ROYCE SILVER SHADOW II (COACH BUILT!)

NEW PAINT

REPLACED ANY WORN/DAMAGED AND RE-DYED LEATHER IN INTERIOR!

REFACED INTERIOR WOODWORK!

ENGINE AND TRANSMISSION HAVE OLDER REBUILDS!

Click to Enlarge


Click to Enlarge



1980 Rolls Royce Silver Shadow II

Coach Built
New Black Paint Job
Automatic 6.75 liter, 411 CID, V-8
Air Conditioning
Power Steering
Disk Brakes - Power Brakes
Independent Coil Spring with Double Acting Hydraulic Dampers & Anti Roll Stabilizer Bar
Automatic Height Control System
Power Door Locks
Power Windows
Power Front Seat - 9 Positions
Cruise Control
Leather Upholstery
Classic AM FM Stereo Alpine Radio with Pioneer QP 444 Tape player
Outside Temperature Gauge
Map light
Fuel Door Release Swit

THIS ROLLS ROYCE IS IN "VERY FINE" AND DRIVABLE CONDITION, BUT IS DELIVERED "AS IS".
Fine Refurbishing By